Rica Villalon is the powerhouse behind Cellercise® Philippines.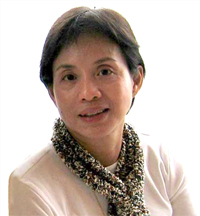 Her discovery of David Hall's Cellerciser® at a U.S. health seminar, as well as her personal success with Cellercising®, has made her a vocal proponent of rebounding as an excellent form of exercise.
Her belief in the Cellerciser® prompted her to promote it to family and friends. Eventually, this led to her acquiring exclusive distributorship of the Cellerciser® in the Philippines.
While she may be based in the Philippines, Rica does not limit herself to Philippine-based clients. She also facilitates shipment to customers anywhere in the world directly from the source, the Center for Cellular Health in Utah. In this manner, she gets to pass the special pricing that she herself enjoys on to her clients.
Rica's interests lie mainly in the field of health and fitness. She has directed her passion for wellness towards helping others stay healthy as well. She does this by sharing what has worked for her with others.
As a staunch proponent of the natural and alternative approach to healing, Rica believes that one should only turn to prescription drugs or surgery as a last resort.